I have an automated strategy based off of the ChandelierSAR for short trades, that automatically enters a short trade at 8:30AM (when the market opens) if the indicator is higher than the current market position as shown below.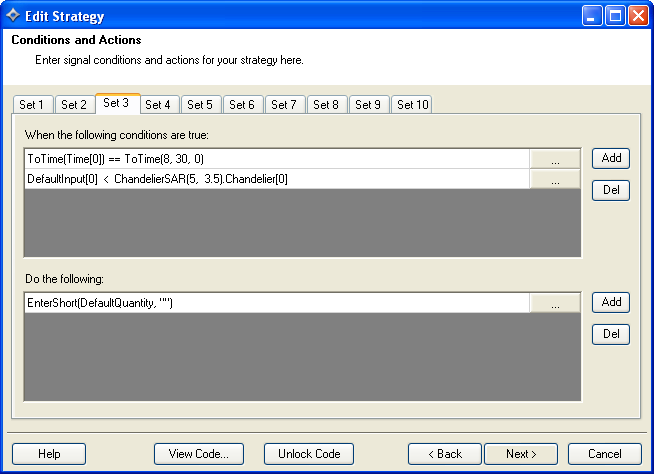 It seemed to work fine on a 233-tick chart but does not enter on the 377-tick chart shown below.
You can see from the chart that it worked fine later on. It isn't because there are no 8:30AM tick bars either, there are three of them.
8:27
8:29
8:30
8:30
8:30
8:31
8:31
8:32
What is the deal? It works on one chart and not another? I am stumped.
The Strat and Indicator are attached.