Hello guys,
I have spare time and like to discuss subj feature. For a few years, I've been developed some algos for FX market and now have a couple robust strategies. I am not much involved in this market and most of my codes strategies related to stock market where I'm using pure C# NinjaTrader. So, for now, I have a mixed solution and would like to prefer to migrate it into single codes uses C#.
There are more reasons to do that:
1) Reduce transaction cost. Unfortunately, my broker charges a little bit more for MT orders than his own native connection.
2) Reduce slippage. Major reason. Using native connection I receive prices much faster than in MQL.
3) Want to start my trading on stocks without modification. My stock broker is IBKR where is not MT.
Brute force - rewrite my codes to C# manually. I've started 2 weeks ago and... goes very slooooow. Monkey work, no interesting. So I ask you guys who did that before. Did you use some automation?
I've seen in google a few abandoned projects. Do not understand why no one supports that. I think it will be a very useful feature. MT now looks very out of date platform and most of brokers now prefer to provide their own solution. Based on FIX/REST connections.
I'm thinking right now about open source project. Maybe I can try to make it. Is anyone who can interesting to use or collaborate? Here is a small screen how it may look like: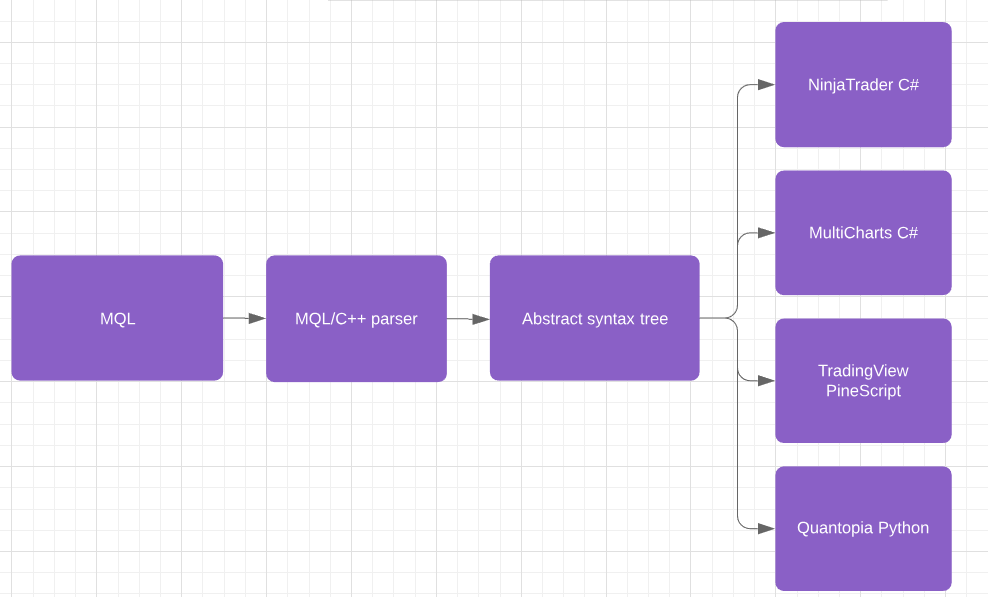 What do you think about? Let's discuss. :-)