I've made a video showing that the Time and Sales window is slow and incomplete compared to ThinkOrSwim and direct API access.
The left is my own program that's connected to TDA's API.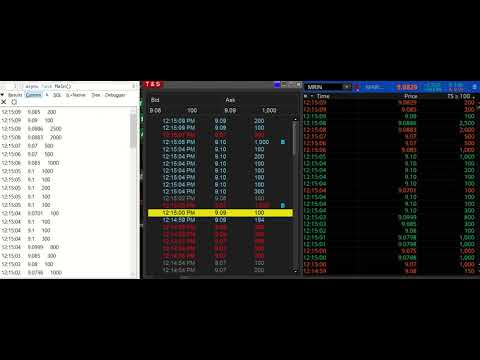 In this screenshot, you can see orders for 2000, 2500, and some 1000 that don't even get shown in NT's T&S window.
This is with NT connected to Kinetick for its data provider. If I connect to TDA for data, then it's even worse in NT, but as you can see in my program, the data from the API is just fine.