When a trade execution occurs in NinjaTrader it is timestamped with your local PC clock's time at that exact moment. One situation that can arise is that your PC clock is not in sync with your data feed. When this happens the trade execution may be shown on the chart on a bar where it seems like the fill is not feasible.
Example: Data feed bar is currently timestamped as 4:26PM. Local PC clock is 4:21PM.
When a market order is placed under the above situation, the trade execution will occur at 4:26PM prices, but be shown on the chart at 4:21PM.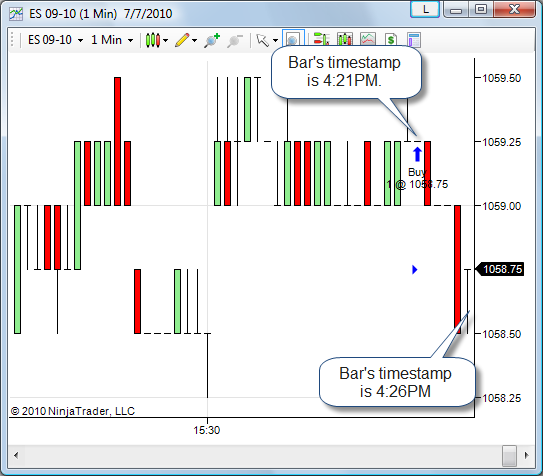 To prevent these types of issues please ensure your local PC clock is in sync with your data feed. Please reference the Historical & Real-Time Data chart to see if your data provider timestamps their data or if the data is timestamped locally by your PC clock. It is important to maintain a sync between your PC clock and the data feed's timestamping.