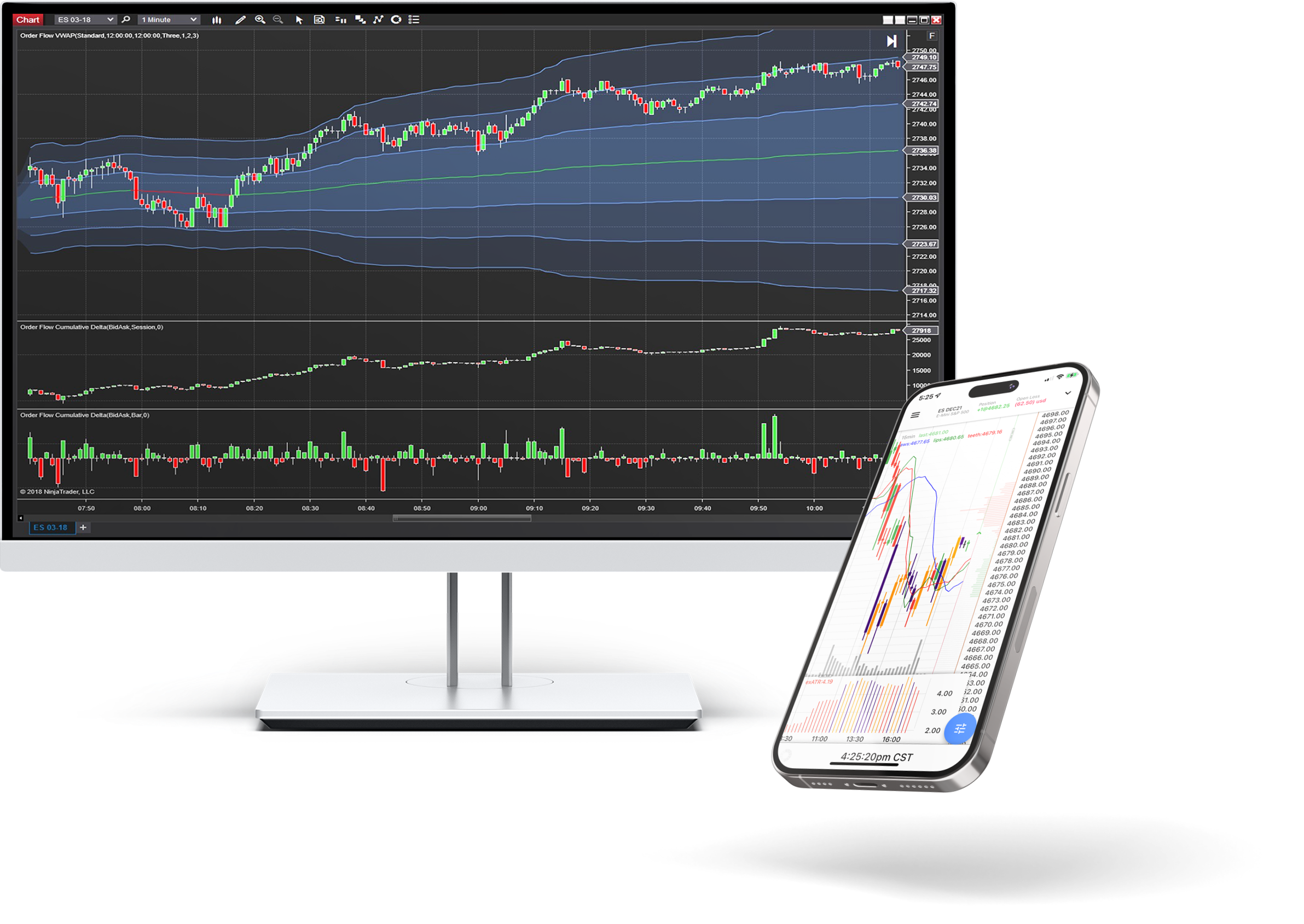 Award-Winning Futures Trading Platforms
NinjaTrader delivers integrated multi-device trading using technology designed for active futures traders, including our powerful futures trading platform.
Open Account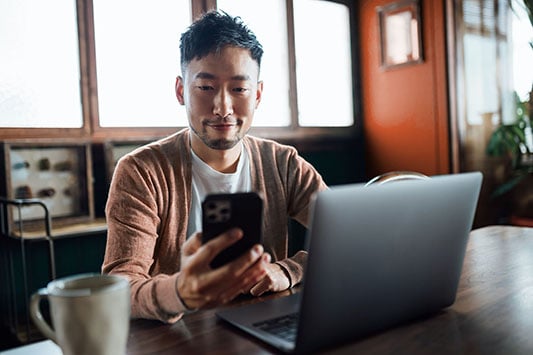 Seamlessly trade futures across all your devices 
Leverage our cloud-based futures trading infrastructure to access NinjaTrader's futures platforms on your mobile device, PC or Mac. Manage your account, check prices, place orders and view charts from anywhere.
Trade how you want, where you want through interfaces designed for fast, informed decision making in our professional futures trading platforms.
Get Started
Powerful & Flexible Futures Trading Platform Options
Trade how you want, where you want through interfaces designed for fast, informed decision making.
Tools & Analysis to Support New & Advanced Futures Traders

Advanced Charting
With the NinjaTrader's futures trading platform, you can easily create charts that can be accessed from any device and customized for your preferences using a host of styles, timeframes and more than 100 technical indicators.

Depth of Market Tools
Designed for speed and ease of use, NinjaTrader's SuperDOM (depth of market) empowers you to quickly analyze prices, place orders, and manage your positions to trade strategies with precision.

Powerful Quotes
NinjaTrader's modern-design quotes allow traders to clearly see the state of the market, rapidly analyze the data, and act quickly to make an informed trading decision.

Advanced Trade Management
Eliminate emotions from your trading by protecting your positions with automatically submitted stop orders, target orders, and self-tightening trailing stops.

Streaming Market Replay
Replay historical market data tick by tick, fully synchronized across the platform as if it was happening in real time.

Order Flow Analysis
Use our order flow visualization to identify buying and selling pressure and confirm market movement in a specific direction as trades unfold.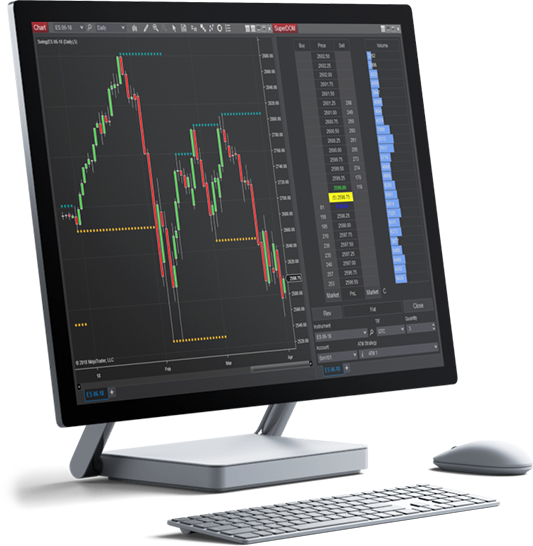 Customize Your Futures Trading Platform
Using a modern C#-based framework, you can develop custom indicators, strategies and apps, or use third-party add-ons to personalize your NinjaTrader desktop online futures trading platform.
Leverage 1000s of third-party technical indicators, strategies, and apps to build a custom trading setup for your unique trading needs.
Build rich and integrated apps with NinjaTrader's modern C# based trading framework, designed for low level access to balances & positions, orders & executions, and more.
Learn More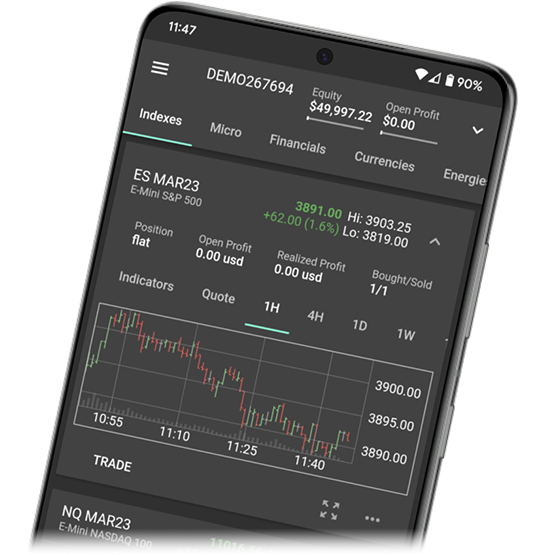 Get Unlimited Simulated Training
Once you open your account, you can sharpen your trading skills in our FREE futures trading simulation. Equipped with professional market data, our trading simulator will empower you to join the live futures market with confidence.
No minimum funding requirement to open your account
FREE platform included - no platform fees!
Sim trade risk-free until you're ready for live trading
Open Account