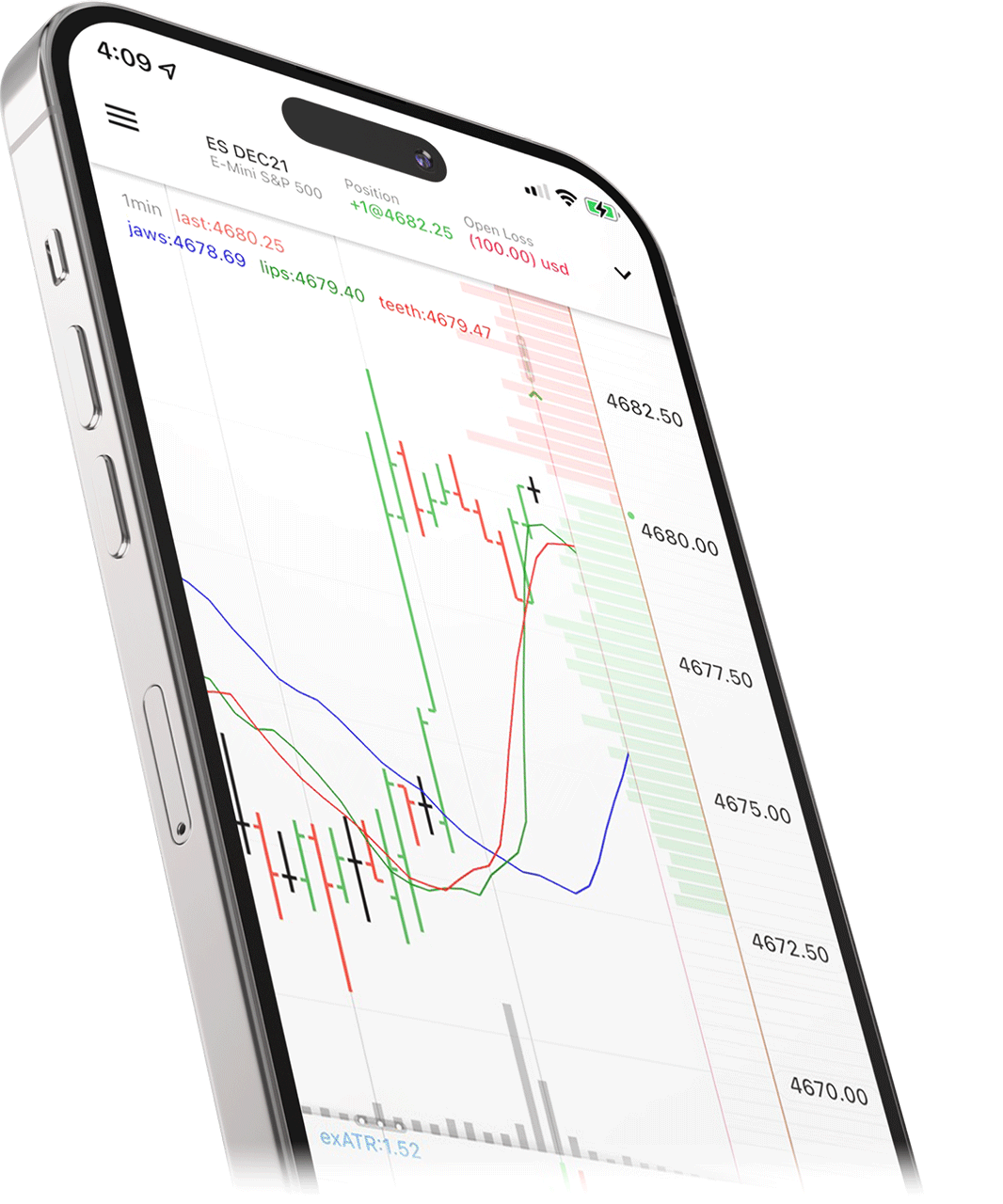 Enjoy access to the futures markets through our simple, yet powerful NinjaTrader mobile trading app.
Optimized for your phone or other mobile device, the NinjaTrader mobile app for Android and iPhone allows you to connect to the markets easily and securely.
Open Account
Manage Your Positions and More on the Go

DESIGNED FOR SIMPLICITY
We all use our phones for almost everything and don't want to have to go through more steps than necessary to get to important information. This app is geared toward an interface that is simple and intuitive to use.

INFORMATION AT YOUR FINGERTIPS
Touch and swipe to manage your trades/positions/accounts. Important information is where it needs to be and accessing additional details is simple.

ACCESS OVER 40 BUILT-IN INDICATORS + CUSTOM INDICATORS
Quickly and easily view the most popular indicators on your mobile chart.

POWERFUL FEATURES
View the Chart and DOM side-by-side for any product. Easily place and manage orders and brackets directly on the DOM or Chart.