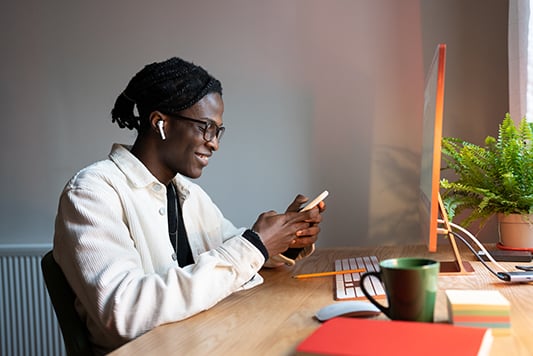 Choose Your Markets and Start Your Futures Trading Journey
A well-defined trading plan can help traders stay focused and disciplined helping reduce the risk of emotional decision-making. Your futures trading plan should include:
The markets you want to trade
A trading strategy with clear entry and exit criteria
A risk management structure
Quantifiable success metrics
Analysis of the market conditions for the instruments you plan to trade
A schedule for when you are and are not going to trade
Build And Test Your Futures Trading Strategy
Technical analysis is the science of analyzing past price and volume data to identify trends and patterns that can help inform your trading decisions. Often the entries and exits of a futures trading plan are based on a trading strategy developed and tested using technical analysis.

Visualize The Markets To Identify Trading Ideas
Typically, a trading strategy starts out with one or more indicators on a chart, and then rules or combination of rules develop into trade setups and triggers. NinjaTrader's customizable trading charts include 100+ indicators and 10+ chart styles to help you identify and target trading opportunities.

Verify Your Trading Ideas Through Testing
Trading strategies can be tested on different timeframes and symbols. NinjaTrader's high performance backtesting engine allows you to simulate your trading strategies on historical data and analyze their past performance.

Protect Your Trading Positions
Ideally, trading strategies have risk management built into the trading rules and logic. NinjaTraders's Advanced Trade Management (ATM) protects open positions with automatically submitted stop and target orders and self-tightening trailing stops which also helps to eliminate emotions from your trading.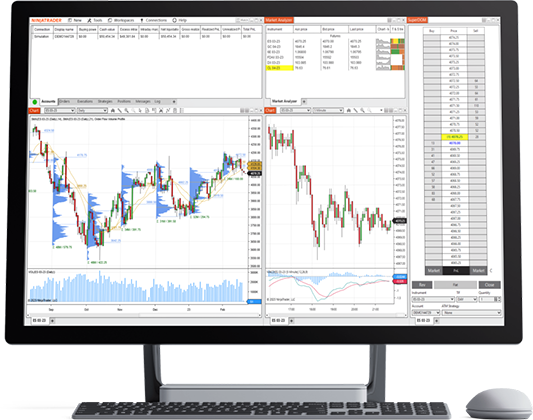 Use The Power Of Technical Analysis To Target Trading Opportunities
Trading charts and technical indicators often help traders identify directional trends, support and resistance levels and more. These tools help to inform potential trade setups and can serve as triggers to determine entry and exit points.
Traders will often look at technical indicators on a variety of bar intervals and historical periods in time to better understand the current price and volatility potential for a particular contract. Although technical analysis does not necessarily try to predict future prices, looking at historical data and understanding what has happened in the past can help equip traders to build trading rules and react to real-time price action more effectively.
Learn More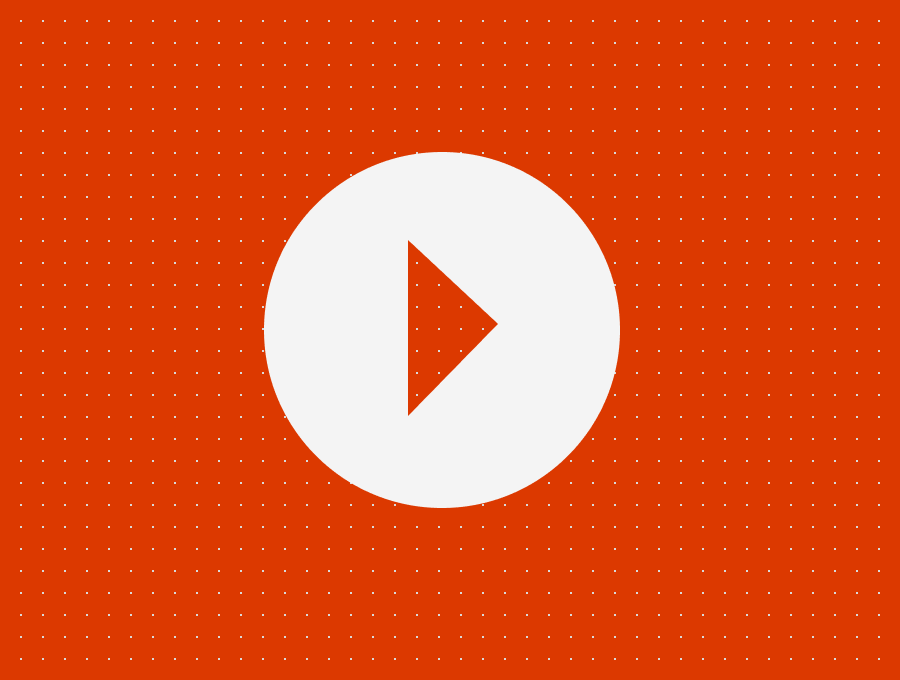 Watch Daily Live Futures Trading
Join our livestreams each weekday as we prepare, analyze and trade the futures markets in real-time using charting and analysis tools.
Watch Now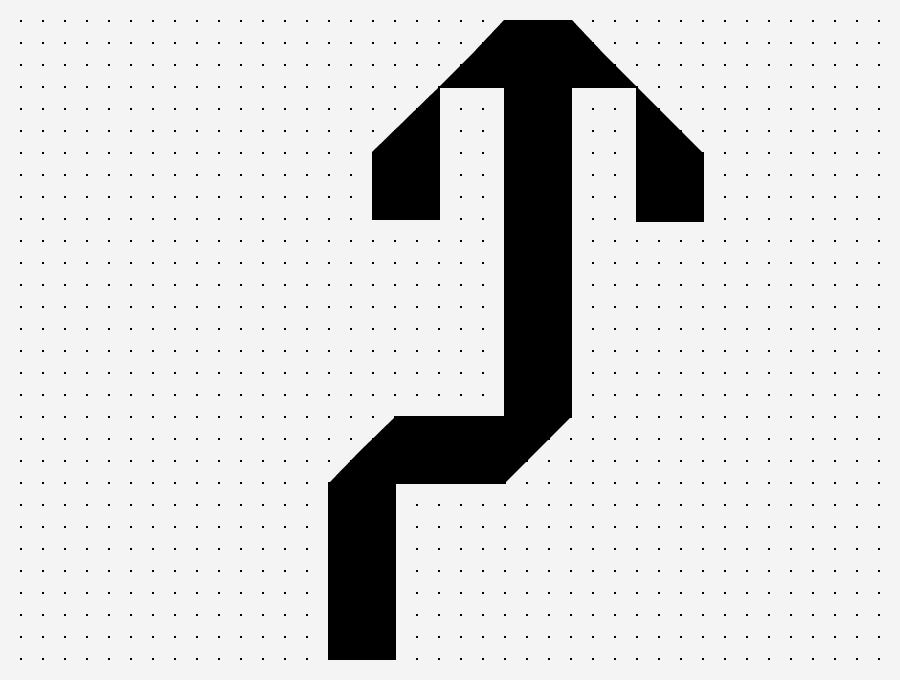 Intro To Technical Analysis
Learn to leverage technical analysis to target futures trading opportunities and identify trends using chart types, indicators and more.
Watch Now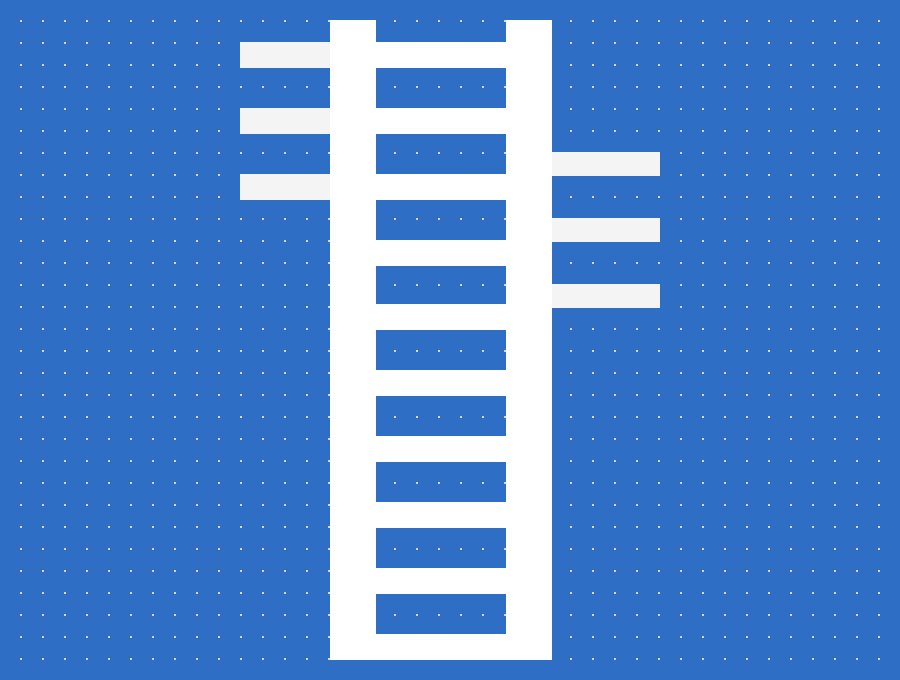 Develop The Trader In You
Get started on your path to learn how to trade futures through our introductory video series outlining the first steps in your trading journey.
Watch Now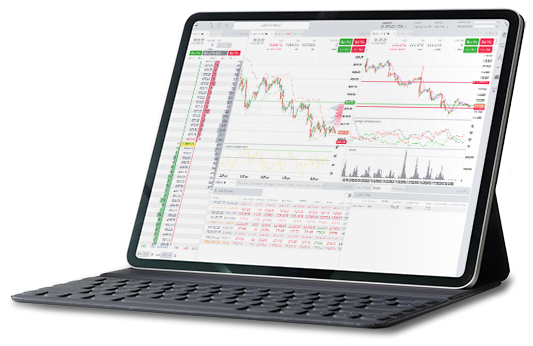 Simulated trading is integral for both new traders just getting started and experienced traders testing new concepts.
Opportunities to access NinjaTrader's simulated trading environment include:
Unlimited simulation included with all funded trading accounts
A two-week free trial with live-streaming market data
The ability to test new trading ideas before putting money at risk
Get Started